Product Center

Trades news

FAQ

Contact Us
| | |
| --- | --- |
| Tel: | 0086-0536-2110615 |
| Email: | Jack@qdtys.com |
| Adress: | No.5 zhongxue street, Weifang |

Tags

Products
Chlorinated polyethylene CPE 135A
Chlorinated polyethylene CPE 135A.Packaging Details: PP bags of 25kg, 500kg and 1 ton. One 20FCL: 25kg bags, 14 tons with pallets(1.4t/pallet), 17 tons without pallets
PRODUCT DESCRIPTION
Chlorinated polyethylene CPE 135A,Chlorinated polyethylene CPE,CPE 135A
Chlorinated polyethylene CPE 135A.Packaging Details: PP bags of 25kg, 500kg and 1 ton. One 20'FCL: 25kg bags, 14 tons with pallets(1.4t/pallet), 17 tons without pallets Delivery Detail: 10-15 days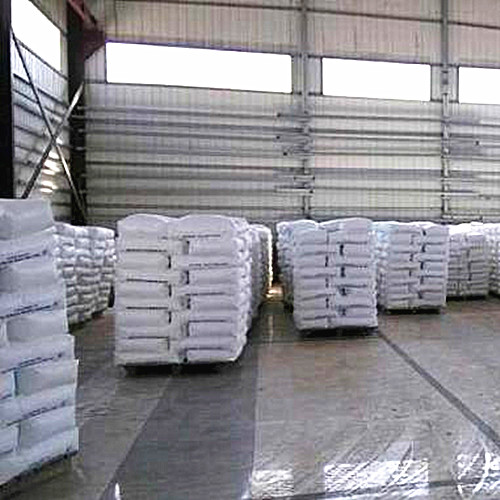 OEM manufacture produce as required
1.Weather-resistance
2.Inherent flame resistance
3.Excellent endurance to chemicals.
chlorinated polyethylene
- Most Advanced Production Technologies and Equipments
1. Adoption of CPE technologies in 1990s from Hoechst, Germany, the forefather for acidic phase process.
2. Import of CPE production key equipments from Germany and other European countries.
3. Sixty cubic meter chlorination reactors, the largest and the most efficient in the same industry.
4. Advanced Siemens DCS system.
- Environmentally Friendly and Vavious Certificates
1. Less waste water produced and the byproduct HCl can be recycled. No danger to environment and face no governmenta pressures.
2. Reach Registration
3. ISO9001 Certificate.
4. ISO14001 Certificate.
5. OHSAS18001 Certificate
- Superior Product Quality
1. More balanced chlorination due to acidic phase production technolgies.
2. Good flexibility and stiffness, suitable for rigid PVC products.
3. Low calcium content, less dusty.
4. Ideal alternative and capable of taking place of AIM, ACR, MBS, etc.
- Wide Application Field
CPE 135A is widely used in PVC door and windowprofiles, guard rails, pipe materials, sheets, sidings, ete.
chlorinated polyethylene CPE 135A:
Product property:
The product is saturated thermoplastic resin with no regular structure, its appearance is white powder; it can be mixed and used with PVC to get better extrusion fluidity, evidently increasing the impact resistance strength in lower temperature, flame resistance, ageing resistance and flexure performance.
Main purpose:
CPE135A is impact modifier for PVC products, mainly used in products such as window profiles, pipes, pipefittings, extrusion board.
Index
Serial no.

Item

Unit

Grade

CPE135A

1

Chlorine content

%

35±1

2

Heat of Fusion

J/g

≤2.0

3

Volatile matter

%

≤0.4

4

Sieve on (0.9mm mesh)

%

≤0.3

5

Impurity number

Unit/100g

≤30

6

Shore Hardness (A)

°

≤65

7

Tensile strength

Mpa

≥6.0

8

Elongation at break

%

≥700